Abundant Life Blog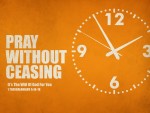 The simple definition of Prayer is:
Listening to God
Partnering with God.
One of the ways we can talk to God and listen to God is through the use of declarations.  There are many types of declarations, but the declarations that we are talking about are ones that are created from scripture; we refer to them as Scriptural Declarations.
Read more...
---
Abundant Life Worship Center (ALWC) is a non-denominational Christian ministry established by Pastors Derry and Tammie Moten. Our prayer is that you would be blessed and strengthened by the power of Jesus Christ and that you will live a life of abundance in fellowship, joy and liberty.  Abundant Life Worship Center is not a traditional church. It is a fellowship of believers coming together to declare the glory of the Lord and celebrate Jesus as King. We study the Word (Bible), practice what we learn and in the process grow together. May God richly bless you!
---